Every time I veer from my purpose as a teacher and coach with a passion for helping others be better communicators, I get lost.
It seems easy to look back and pinpoint exactly where I've gone off course in the past. Reflection is powerful, isn't it? There were times when I was making a decision based on what I thought was the "right" move but that was not necessarily what was true to my purpose, or vision for my future. Sometimes I even made decisions based on what other people wanted me to do. We've all done that, I know. The problem was that I couldn't clearly articulate my purpose to myself, let alone others, until I did the work to define it clearly. Then I was able to stay on course more easily.
Nobody's path or story is straightforward. One of the only things we can guarantee in life is that things will change. However, your path might feel quite haphazard at times. Mine did for years.
When you find your purpose, your path has a guide that keeps you on track even if the track changes.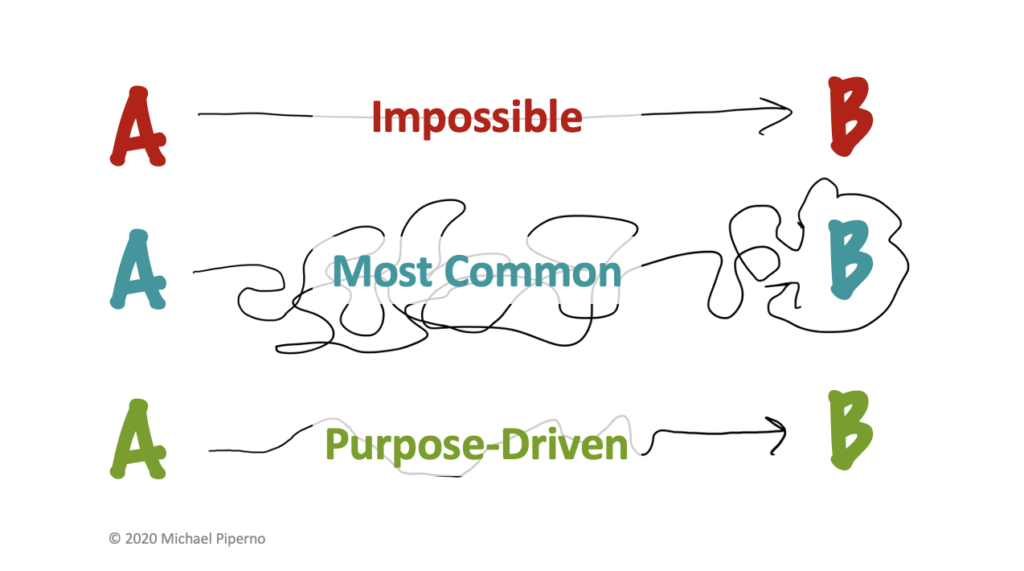 If you feel a lack of purpose, or if it's been elusive and you can't quite define it, I encourage you to start by writing a few things down and pondering them for a bit:
Your passions
What you value
The value you bring to others
What you really want in life, and in your career
Do you see any common themes? Is there a thread that keeps emerging?
I know the feeling of being lost so well that I can see it coming from 30 miles away. The good thing is that now, I can get back on track without missing a beat (most of the time — I'm still human).
Do the work to find your purpose and claim it. If you need help, I'm here for you.