What if every member of your team…
Understood how they relate to each other and how to productively navigate conflict?
Increased their commitment and responsibility for achieving shared outcomes?
Knew their strengths and deployed them at the right time for greater effectiveness?
Collaborated in-person and remotely to make the best decisions for your organization?
It's possible, with the right training and coaching.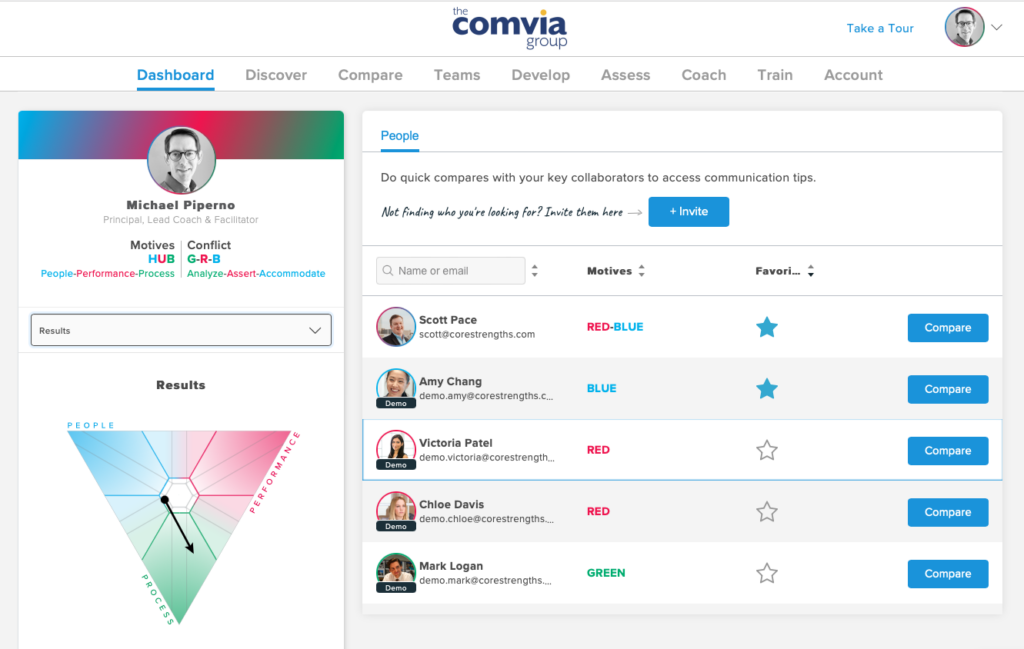 Results Through Relationships

Teams with stronger relationships and a better understanding of each other's strengths and motives know how to adjust their approach with each other to make sure ideas get heard and problems get solved.
Communication breakdowns can be a thing of the past. It's time to empower your people to:
Improve Collaboration — Leverage differences and build trust to overcome innovation-killers while rapidly achieving goals.
Build Better Teams — Whether in person or remote, teams with resilient relationships achieve breakthroughs when others break down. They shape the conversations that solve problems and get work done.
Coach for Performance — Turn managers into effective coaches. Relationship intelligence elevates the manager-team relationship, allowing them to rise to challenges and respond to opportunities, together.
Let's talk
about how our workplace relationships training and coaching programs can help your people reach their highest potential and be at their collaborative best.