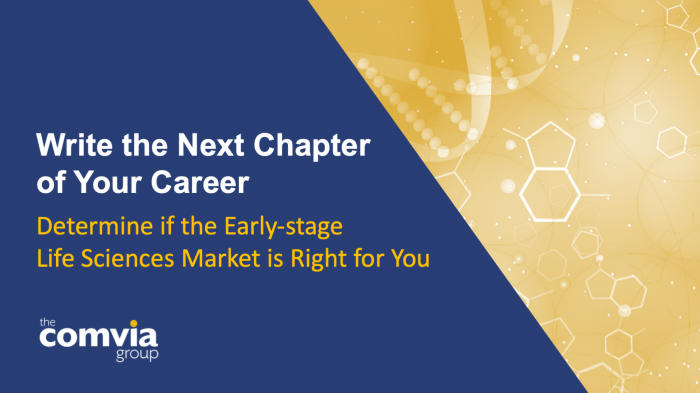 A program for senior leaders considering a career transition from a large healthcare company to one in the early- or mid-stage.
The healthcare marketplace continues to undergo rapid change and consolidation especially in commercial and R&D teams. The Napster impact on the music industry…the Wal-Mart impact on small business…the Amazon impact on just about everything, has yet to fully materialize in healthcare.
But it is coming sooner than you think.
Whether you are feeling stuck in what was once an exciting career path, find yourself worrying about getting downsized during the next major change initiative at your company, or perhaps you're worried about missing out on the next major trend in healthcare, this program with no fluff, no BS content will provide you with the practical insights to help you assess where you are today — and where you might consider going in the next chapter of your healthcare career.
Innovations in healthcare remain at the forefront of driving massive, positive impact on human life. There are an amazing number of opportunities in the early- and mid stage, high growth areas of healthcare innovation that need the skills and experience of leaders currently serving in large healthcare companies. The intent of this program is to provide you with tools and information to make informed decisions as you write the next chapter of your career in healthcare.
A Next Chapter Readiness Profile
At the conclusion of the program, we'll provide a customized summary with actionable next steps to help you write the next chapter of your career.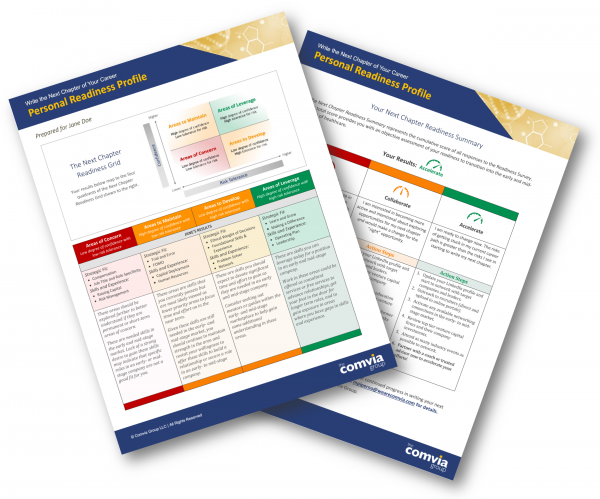 Three Options to Get Started Today
Online Course
3 Self-Paced Learning Modules, Conveniently Accessed through our Online Course Platform
Jump Start Live Program
3 90-Minute Live Training & Coaching Sessions + Access to the Next Chapter's Network of Industry Leaders
2 Day Weekend Intensive
2 Day In Person Program (Groups of 10 or Less) + Access to the Next Chapter's Network of Industry Leaders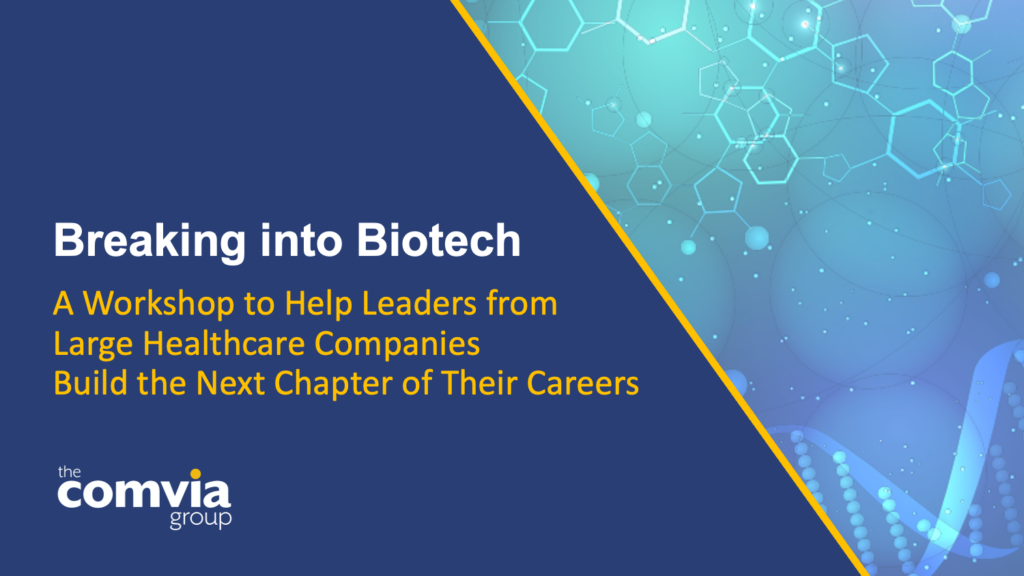 We're excited to announce the next date for our Breaking into Biotech live workshop — July 22, 2023 in Lambertville, New Jersey!
If you've been wondering if leadership in the early-stage marketplace is for you — or even if you know you want to do it and aren't sure if you are ready (or how to go about it) — this program is for you.
This one-day, in person workshop will help you:
Discover the opportunities that exist outside of large healthcare companies.
Clarify your goals and areas of interest, and determine how to get you there.
Customize your next steps with a practical near- and long-term action plan.
Learn more and reserve your spot here.