We offer several workshops that cover a variety of communication topics including interpersonal communication, team effectiveness, presenting, listening, and leading. 
Listed below is a sampling of our offerings. Interested in discussing a custom workshop for your team?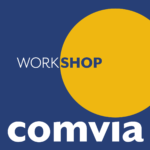 Results Through Relationships
Teams with stronger relationships and a better understanding of each other's strengths and motives know how to adjust their approach with each other to make sure ideas get heard and problems get solved. This workshop will empower your people to:
Improve Collaboration — Leverage differences and build trust to overcome innovation-killers while rapidly achieving goals. 
Build Better Teams — Whether in person or remote, teams with resilient relationships achieve breakthrough when others break down. They shape the conversations that solve problems and get work done. 
Coach for Performance — Turn managers into effective coaches. Relationship intelligence elevates the manager-team relationship, allowing them to rise to challenges and respond to opportunities, together.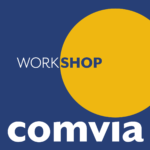 Creating and Delivering Presentations That Work
From your script to your slides to your delivery, there are many things you need to do to ensure your presentation or speech is clear and effective. Whether you're presenting to a crowd or to a small group in a conference room, this workshop will help you plan and create presentations that work — and deliver them with confidence.
Participants in this workshop will learn:
How to plan a presentation that will 

tell

 story and engage your audience

Best practices for creating PowerPoint slides

Tactics for dealing

 with nervousness and anxiety when speaking in public

Tips for delivering your presentation masterfully, whether in person or remote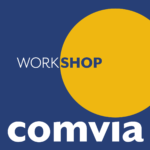 Active Listening & Effective Q&A
How to Listen Like a Leader and Effectively Ask and Answer Questions
We all know that we need to listen well. Yet it's a skill that is rarely taught, let alone practiced. During this workshop, we'll review the common barriers to effective listening, raise awareness of your individual listening habits, and share tips for improving your listening skills. We'll also teach you questioning skills that help engage stakeholders and active listening skills to effectively answer questions — fully, clearly, and appropriately.
During this workshop, attendees will learn:
How to raise awareness of the components of active listening 

Effective listening habits, including removing common barriers

Active listening tips to improve day-to-day communications, including answering questions

Techniques for clarifying complex or confusing questions

Tactics for dealing with difficult or aggressive questioners

How to effectively facilitate and use 

powerful

 questions to encourage, empower, and engage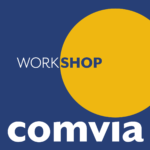 When Leading Remote Teams
Whether you are new to virtual team leadership or are simply looking for tips to improve your remote team leadership skills, this workshop is for you. Topics include leading through technology, running more effective virtual meetings, ensuring the lines of communication are clear and appropriate, and ensuring we keep the personal in interpersonal communication when we are geographically dispersed.
Participants in this workshop will learn:
The extra communication steps that remote leadership requires




How to actively facilitate communications with your remote team




How to run effective virtual meetings




Tactics for building a winning culture in remote work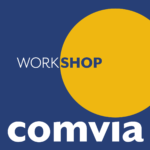 Remote Leadership Presence
Bringing Your Best When Leading & Meeting Virtually
Remote meetings are here to stay. This workshop will help you bring your best when participating in, or leading, a remote or virtual meeting. You'll learn:
How to look and sound your remote best.

Virtual room video and audio dos and don'ts. 

Best practices for facilitating and leading remote meetings.

Tips for using technology like Zoom and Teams to make virtual meetings more engaging
Whether you are regularly conducing team meetings remotely or participating in a virtual meeting or interview, this workshop will give you tips you can use right away to improve your remote leadership presence.