We offer several workshops that cover a variety of communication topics including interpersonal communication, team effectiveness, presence, presenting, listening, and leading. 
Listed below is a sampling of our offerings. Interested in discussing a custom workshop for your team? Let's talk.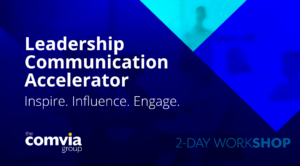 Leadership Communication Accelerator
Today's leaders must be expert communicators. From building leadership and executive presence to fostering healthy team cultures and retaining top talent, leaders who don't master the art of communication are limited in their ability to inspire, influence, and engage.
This interactive learning experience addresses the key communication challenges leaders face every day — and will give you practical skills and approaches to deftly manage them. Topics include:
Leadership Presence
Inclusive Leadership: Making People Feel Seen and Heard
Communicating Up and Down
Identifying and Addressing Blind Spots
High Stakes Conversations and Interactions
Relationship & Emotional Intelligence (RQ & EQ)
Speaking, Facilitating, and Managing Q&A as a Leader
And more…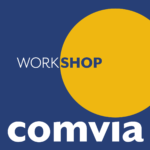 Learn to Think on Your Feet, Build Trust, and Lead in the Moment
This highly interactive workshop teaches the principles of improvisation and how they can be applied for more effective leadership. You will learn how to be better at thinking on your feet, building trust, and collaborating with others. You will also learn how to use improvisation to improve your communication, storytelling, and problem-solving skills.
Here are some specific topics that will be covered in the workshop:
The basics of improvisation, including the "Yes, and" principle — one of the core tenets of improvisational theater
Think on your feet and respond to unexpected challenges
Build trust and rapport with your team members and other stakeholders
Listen actively and respond thoughtfully
Be open to new ideas and unexpected twists
Communicate more effectively in both formal and informal settings
Be more creative and innovative in your problem-solving
The workshop is designed for mid- to senior-level leaders who want to improve their communication skills and leadership abilities. It is led by current and former senior business leaders who are also trained actors.
No prior experience with improvisation is necessary. Participants should come ready to step outside of their comfort zones — and have fun.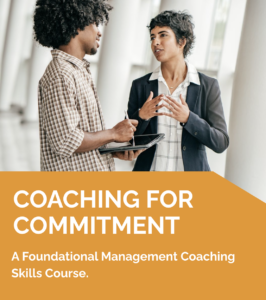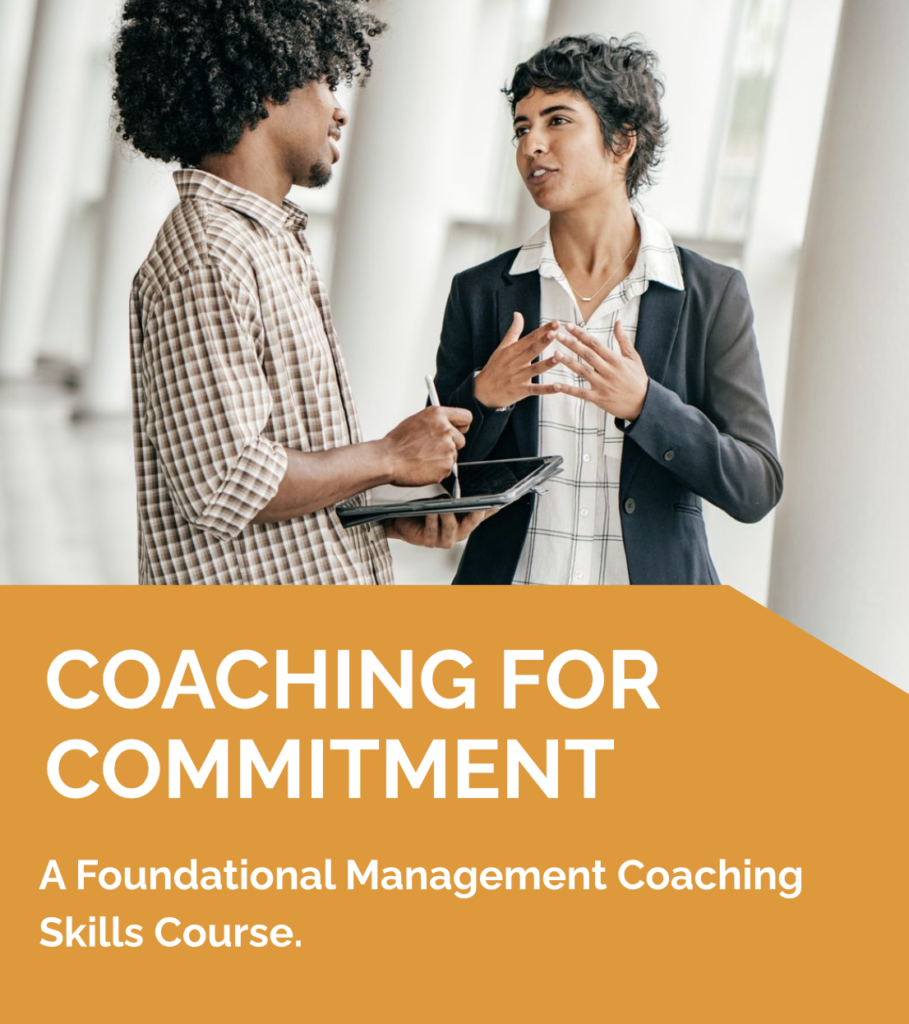 Today's workplace requires that leaders "coach" their employees to inspire commitment to productivity and results.
This course provides the tools and skills managers and leaders need to manage performance and ensure employees' ongoing commitment and accountability to superior results. Correcting poor performance and performance related problems is a task most managers avoid because they don't know how to discuss problems effectively with employees. This course addresses this dilemma, and participants emerge with a step-by-step approach to tackle this problem.
You'll learn:
How coaching can contribute to employee commitment, accountability and sustained superior performance
A real-world, practical model of coaching and coaching skills that you can use — the next day
An easy-to-use process for coaching and the skills involved in each of the four types of coaching conversations: confronting (performance improvement), counseling (problem solving), mentoring, and tutoring
How to apply the process and skills in practice situations
This program is offered by The Comvia Group in Partnership with Einblau & Associates.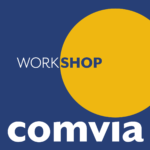 Results Through Relationships
Strengthen Your Team Through the Power of Communication
Learn to communicate with people across a diverse spectrum of personalities, motivations, and experiences.
This leadership development workshop teaches high-potential people and existing managers to lead in a way that fosters connection and builds relationships. Because strong relationships are the foundation of strong business performance.
You'll learn how to:
Understand your own motives and strengths
Better assess the motives and strengths of others
Use that knowledge to adjust your communication approach with each person
Close the gap between what you said and what they heard
Minimize and manage conflict
Lay the groundwork for a culture of mutual understanding, support, and respect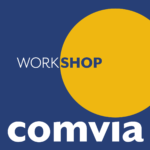 How to Communicate with Impact and Influence
This workshop helps leaders learn to communicate in authentic ways that will build relationships and allow them to inspire, persuade, and influence. This program will also teach them to use their communications toolkit well, and essential best practices for showing up well when it matters most.
After this workshop, participants will be able to:
Define the concept of presence and explain its importance in communication.
Identify the key elements of effective communication, including body language, eye contact, voice projection, vocal variety, listening, and empathy.
Develop strategies for building rapport with others and creating a positive first impression.
Practice techniques for crafting and delivering speeches and presentations with confidence and impact.
Apply the principles of presence to their professional lives and achieve their goals.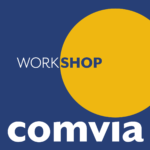 Best Practices for Effective Interactions
Every member of your team brings unique talents to the organization — and teams that rally around each other's strengths and clearly communicate with each other are unstoppable.
This workshop will help you continue to improve your team culture, and your communication and collaboration skills, so you can support each other, your clients or partners, and the organization at an even higher level.

Participants in this workshop will learn how to set each other up for success every day through:

Active listening skills that ensure each team member feels heard and valued




Understanding your audience or counterpart, addressing their needs

Best practices for voice, email, and text-based communications

Strategies for dealing with difficult or aggressive people

Planning and facilitating meetings that work, in person or remote

Honoring and leveraging individual talents and strengths to improve internal communication, and team culture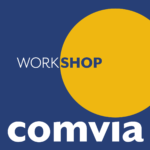 How to Listen and Facilitate Like a Leader
We all know that we need to listen well. Yet it's a skill that is rarely taught, let alone practiced. During this workshop, we'll review the common barriers to effective listening, raise awareness of your individual listening habits, and share tips for improving your listening skills. We'll also teach you facilitation skills that help engage and empower stakeholders.
During this workshop, attendees will learn:
How to raise awareness of the components of active listening 

Effective listening habits, including removing common barriers

Active listening tips to improve day-to-day communications

How to effectively facilitate and use the power of listening

 to encourage, empower, and engage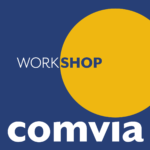 Creating and Delivering Presentations That Work
From your script to your slides to your delivery, there are many things you need to do to ensure your presentation or speech is clear and effective. Whether you're presenting to a crowd or to a small group in a conference room, this workshop will help you plan and create presentations that work — and deliver them with confidence.
Participants in this workshop will learn:
How to plan a presentation that will

tell

a story and engage your audience

Best practices for creating PowerPoint slides

Tactics for dealing

with nervousness and anxiety when speaking in public

Tips for delivering your presentation masterfully, whether in person or remote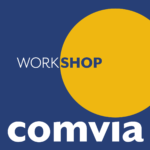 The Essential Skills for Success
This workshop is designed to help leaders improve communications, speak with confidence while tailoring communications to different audiences, and boost leadership and executive presence.
Participants will learn how to set the organization and its clients up for success every day through:
Active listening skills that make stakeholders feel heard
Understanding your audience or counterpart, addressing their needs
Best practices for everyday communications at all levels (internal and external)
Strategies for dealing with difficult or aggressive people
Creating and delivering presentations with confidence
Establishing leadership/executive presence to inspire and influence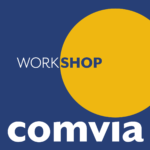 Whether you are new to virtual team leadership or are simply looking for tips to improve your remote team leadership skills, this workshop is for you. Topics include leading through technology, running more effective virtual meetings, ensuring the lines of communication are clear and appropriate, and ensuring we keep the personal in interpersonal communication when we are geographically dispersed.
Participants in this workshop will learn:
The extra communication steps that remote leadership requires




How to actively facilitate communications with your remote team




How to run effective virtual meetings




Tactics for building a winning culture in remote work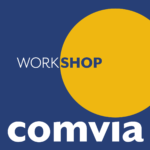 Remote Leadership Presence
Bringing Your Best When Leading & Meeting Virtually
Remote meetings are here to stay. This workshop will help you bring your best when participating in, or leading, a remote or virtual meeting. You'll learn:
How to look and sound your remote best.

Virtual room video and audio dos and don'ts. 

Best practices for facilitating and leading remote meetings.

Tips for using technology like Zoom and Teams to make virtual meetings more engaging
Whether you are regularly conducing team meetings remotely or participating in a virtual meeting or interview, this workshop will give you tips you can use right away to improve your remote leadership presence.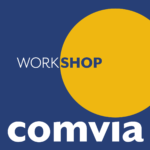 Mastering Hybrid and Remote Work
Effective Communication for Team Success
Thriving and innovating in a hybrid or remote working environment requires extra care. Teams must communicate and collaborate in ways that make others feel understood, valued, included and motivated to grow. In this workshop you'll learn to:
Drive alignment in hybrid and remote environments
Facilitate inclusive and effective meetings that get results
Leverage the right communication approach and tools at the right times
Minimize and manage conflict
Cultivate a culture of mutual understanding, support, and respect
This interactive and engaging workshop will help your team get aligned and effectively communicate. Because good communication builds strong relationships, which are critical to elevated organizational performance.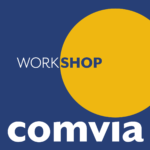 The Purposeful Personal Brand
You, Now and in the Future
Your personal brand is the essence of who you are — your passions, what you value, the value you bring to others, and your authentic purpose. And yes, ultimately how you choose to show it to the world. In this highly interactive workshop, you'll learn:
What the foundation of a purposeful personal brand looks and sounds like

A proven process for exploring your unique passions, values, and authentic purpose
How to develop your own foundation for a purposeful personal brand and how to communicate it to different stakeholders
The importance of purpose in remaining relevant and more comfortable with change in challenging times
At the end of the workshop, you will have a foundation for building your purposeful personal brand and tools to help clearly communicate it to others (and to evolve it over time).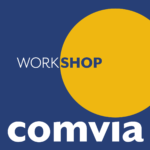 Leadership Communication Boot Camp
Good communication is the key to success for every leader. Yet most people never receive any formal communication coaching or training. Without the communications toolkit that every leader needs to be effective, how can we expect them to be the inspiring and influential leaders we need?
This workshop will position new or soon-to-be leaders for success by ensuring they are equipped to look, sound, and perform like the leader their teams need — and do it in their own authentic way. From building leadership and executive presence to fostering healthy team cultures and retaining top talent, this workshop will lay the communication foundation that every leader needs to achieve their full potential.
This program is designed for professionals who have recently been, or are on track to be, elevated to a leadership role.
Topics include:
The Skills Required for Inspiring and Influential Leadership
Your Leadership Communication Style
Listening and Facilitating
Running Effective Meetings
Cultivating Winning Cultures: In-person and Remote
Leadership/Executive Presence