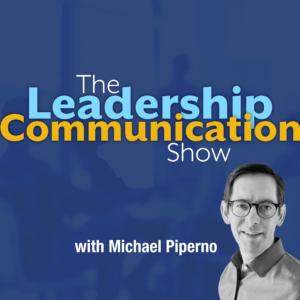 Communication expert and coach Michael Piperno interviews business leaders and communication experts about how they use the power of good, clear, and ethical communication to influence, engage, and empower.
Listen below, or subscribe anywhere you get your favorite podcasts!
Interested in sponsoring the show? Get in touch to learn more about our listeners and publishing schedule. Know someone who would be an excellent guest? Let's talk.