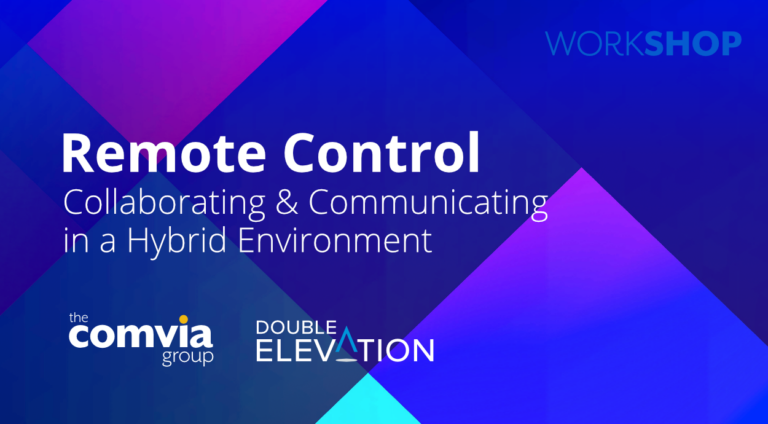 Thriving and innovating in a hybrid or remote working environment requires extra care. How do you ensure that you are building a winning culture of trust and creative collaboration?
It's a fact that stronger relationships are more likely in person, where we have the benefit of the micro-communications that weave the fabric of our teams. That's why leaders and teammates of high-performing remote or hybrid teams must communicate and collaborate in ways that make others feel understood, valued, included and motivated to grow. Doing so minimizes communication breakdowns, depersonalizes conflict, prevents siloes and disconnects, and reduces friction. With those barriers out of the way, teams can bring their best to work.
After all, clear and authentic communication is the foundation of a healthy and winning culture. Research shows that poor communication makes top talent jump ship and allows small problems that could have been resolved through listening and dialogue grow to become morale and performance killers.
The bottom line is that without excellent communication skills, a team will never achieve a culture of common motivation, values, and purpose.
This interactive and engaging workshop will help your team get aligned and effectively communicate. Because good communication builds strong relationships, which are critical to elevated organizational performance.
Participants in this workshop will learn to:
Drive alignment in hybrid and remote environments
Facilitate inclusive and effective meetings that get results
Leverage the right communication approach and tools at the right times
Minimize and manage conflict
Cultivate a culture of mutual understanding, support, and respect
Expert communication training and coaching from experienced professionals
Hands-on breakout sessions to put your learnings into practice right away
Engaging experience combining didactic portions with exercises and discussion to ensure immersive and experiential learning that leads to results
Michael and Lisa have collaborated for over 15 years to help clients solve their most difficult communication challenges, and inspire and influence audiences around the world.
Michael is a communication expert, coach, and entrepreneur who helps professionals communicate clearly, speak and present more effectively, build and maintain positive and healthy business relationships, refine their personal brands, and lead with confidence. He also helps teams prepare to present at high-stakes meetings and is a skilled advisor to teams with communication problems that impact internal dynamics, relationships, and culture.
Lisa is a communications strategist and coach with over 20 years' experience empowering professionals to connect with others, communicate powerfully and drive an audience to action. Lisa has worked with scientists, executives, doctors, and lawyers to help them have greater presence, communicate with clarity, and deliver a more impactful message. She also creates and leads dynamic workshops to train teams to communicate and collaborate successfully.
To learn more and discuss booking this workshop for your team, complete this form and we'll get in touch with you.